Dave Braun & dbraun99 LLC
-What is dbraun99?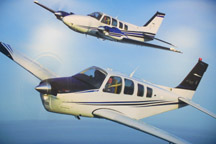 dbraun99 is the name of my consulting engineering firm. Prior to this I was a propulsion, mechanical systems and product improvement engineer on aircraft, a mechanical contractor, and had done my share of manufacturing engineering and technical writing. In addition, I developed many processes for the small commercial printing industry, which I then distributed nationwide.
I'm a graduate of the University of Minnesota, Institute of Technology, with a degree in Mechanical Engineering. I also hold a commercial pilot's certificate with an instrument rating. I dusted off my Professional Engineer's license and have been offering my services to small companies who need engineering help. My clients are mostly aviation firms, and like a lucky few in the world, I can't believe they actually pay me for doing things that are so much fun! I do travel when needed, and just returned from North Carolina (2011, 2013 - 2019); a trip to Sao Paulo, Brazil (2012); and trips to the UK, Germany and Austria in (2013 - 2019); along with numerous trips to Wichita, KS, Seattle, WA, Oklahoma City, Cincinnati, OH and Oshkosh, WI.
In 2009 I prepared the curriculum for the Aviation Program for youth at the Urban BaseCamp for the Northern Star Council, BSA. The program was rolled out for the first time in July of 2011. The same facility particpated in a historic NASA Downlink (where astronauts living in the International Space Station communicate directly to youth on the ground) in August, 2011. I was asked to prepare the 11 Scout based learning stations and create the complex scheduling logistics for the 240 Scouts, Girl Scouts, and school children in Science, Technology, Engineering and Math (STEM) used during the eight hour NASA Downlink event.
The FAA has appointed me as a Designated Engineering Representative in the area of Powerplants and Engines. This means I can approve design data for the FAA for powerplant installations, their accessories, propeller installations, cooling systems, fuel systems, oil filtering systems and the like; and I can approve Engine designs and related areas of block (certification) tests, performance, operation and overhaul manuals, and other service documents. Included in my appointments are Major Alterations and Major Repairs on Powerplant Installations and Engines. I can also work with other DERs who have appointments in other areas for approvals on non-powerplant systems including Aircraft Windows; Vortex Generators; Gross Weight increase approvals; Gap Seals and Landing Gear; for which I provide the engineering and compliance data.
I served as the Lead DER (on a team of five DERs) for the Engineered Propulsion Systems' Graflight engine, a clean sheet, compression ignition engine family in flat V-8 configuration capable of 250 to 450 horsepower. I was responsible for the entire certification program from creating the compliance check list and project specific certification plan to design approvals and assuring that the engine and tests cells for FAA purposes were conforming.
The services offered to my clients are pretty straightforward:
Mechanical System Design
Manufacturing Plant Evaluation
Supplemental Type Certificates (STC)
Federal Aviation Administration Design Approvals
Federal Aviation Administration Conformity Dispositions
Federal Aviation Administration Parts Manufacturer Approvals (FAA PMA)
FAA PMA Quality System Manuals for Part 21 requirements
Specification Writing
Instruction Manual and Technical Writing
Engineering and Manufacturing Coordination
Engineering and Marketing (with Creative Graphic Design) Writing and Coordination
I'm fortunate to have many talented resources available to me, so I can provide a 'one-stop' engineering service to my clients, drawing on additional help as the projects require. My fees are hourly plus expenses, but fixed price quotations with defined scopes of work are available upon request.
Questions? You can email me at dave@dbraun99.com
Stop by often as I update this site!
dbraun99 offers MG, Triumph, and other LBC Restoration Advice
You can contact me by email. Unless I'm out in the wilds, I try to respond to advice requests within 24 hours.

MG TD 15470 was produced at the MG Factory in Abingdon on Thames, England, on April 24, 1952. I've had the pleasure of owning the car for over 20 years. My sons learned to shift a manual gearbox in the TD and would often take the car on short jaunts in High School. The car was definitely in 'driver' shape, and I did very little beyond the basic maintenance to keep the car in that form.

When I took the car out of storage in April of 2005 I knew the time had passed where maintenance would enable the TD to be driven another season. The bias ply tires were at least 30 years old and nearly gone. The wooden framing in the tub had disintegrated leaving the metal panels hanging in mid air. The weather equipment was black vinyl and had become ugly with age. The XPAG motor was low in compression in number one cylinder and oil was finding its way into the coolant.

While most of these problems had plagued the car to varying degrees for most of my ownership period, they had progressed to the point that a 'rolling restoration' was no longer possible. Even though I had never restored an entire car before, and no one recommends tearing an entire project down to nuts in bolts in one sitting, that's essentially what I did, bagging parts and taking digital photographs as I went along.

The result is what you see here, a photosite of the restoration of MG TD 15470 with all my false starts, successes, mistakes, do-overs and victories.

I hope you enjoy the photo essay. If you are working on your own TD project, I hope you find the pictures of MG TD 15470 or 'Tommy', as he is now known, useful.

**** Viewers are warned that if they attempt any mechanical repairs or modifications, or follow procedures referred to here, they do so at their own risk, and no liability will attach to either myself or any of the companies that performed work on the car or assemblies.****

Diane's MGB 'Maggie' is from the factory at Abingdon as well, manufactured in October of 1969 as a 1970 model. 'Maggie' may have well over 300,000 miles on her. The car has a GJ engine designation which is one of the first MGs to have the evaporative emissions controls required by California.

Diane knew she always wanted an MGB and realized her dream in June of 2005. For several years she drove the car hard, commuting to work Spring, Summer and Fall; and enjoying MGB excursions. When a wire wheel axle and the necessary wheel hubs became available we decided to do a quick wire wheel coversion. The project was started by refurbishing the donor parts and planning a suspension rebuild for that winter.

A nasty truck sent a rock into the windscreen about the same time the brakes failed at her office and the rust spots starting appearing on the right wing. With torn upholstry and fading paint, it was determined it was time for a restoration. She always wanted an Old English White over Red MGB... But what she had was British Racing Green over Black...

We kept our restoration journal in the photosite. Although not as detailed as the descriptions in the MG TD15470 restoration site, the pictures and processes shown should give a good understanding of what is required when an MGB is taken down to the tub and rebuilt as a highly reliable driver. Included in the build are heated seats, cruise control and full leather interior.

I hope you enjoy the photo essay. If you are working on your own MGB project, I hope you find the pictures of Maggie useful.

'Sammy' the 1974 Spitfire is very similar to the two 1975 Spitfires I've owned, first while a student at the University of Minnesota, and then as a design engineer at Beech Aircraft. 'Sammy' is very rust free, having sat in previous owners garages since about 1979 due to a couple of accidents and the botched attempts at repairing him. So he was well preserved when I found him on ebay one night, won the bid and collected him with my friend Mike. Hence the expression "he followed me home" but it was behind Mike's truck in his enclosed trailer.

I've wanted another Spitfire for a very long time- there is just something about the long, bonnet that lifts to expose the entire front suspension and engine bay; the excellent leg room for an exceptionally tall driver; the short squared off boot lid; and the very tight turning circle due to the development of the design from the Triumph Herald.

It turns out that 'Sammy' needed a lot more help than I suspected. At first glance he was mostly in one piece and the previous owner had attempted some painting, purchased a weber carburetor kit, and to get him going tried a new coil, new fuel pump, and had the distributor rebuilt... but it was a no - go. As we dug in we found that the front suspension was badly damaged which prevented full steering movement of the LH front wheel, the chassis needed straightening, and the shoddy bondo that repaired the obviously accordian like accident was ready to let go. In addition the camshaft was timed four degrees retarded relative to the crankshaft. There was no way 'Sammy' would ever have functioned as a car with these problems.

We ripped out the interior and took the body down to nothing; picked up a single rail overdrive gearbox from a later car; sourced European specification SU HS4 Carburetors; and European specification exhaust and inlet manifolds. Our plan is 9:1 compression, and a 1300 camshaft riding in cam bearings. We are keeping the original Sapphire Blue exterior but are considering a light tan interior, since an ill-fated dye job to convert the original interior to black pretty much destroyed the light blue interior.

It's not that we are better at restoring the car than the previous attempts, it is simply that we are willing to throw more research, time and money to make him the head turner that a really well sorted Spitfire can be. 'Sammy' deserves no less. I hope you enjoy viewing the photosite of the process, which is ongoing today.

A Few of My MG Photosite Projects

Some of My Other Photosite Subjects

A Detailed Look a Carburetor Rebuilding for Your MG

This link contains the PDF of my presentation for MG2022. Since I gave the talk remotely, I promised to upload the PDF and the accompanying photos here.

Technical Documents and Valuable Website Links

These are documents and websites that I have found valuable. I'll only publish them with permission from the original author or webmasters.

Links to MG Organization Websites

Some of the best websites for MG Ownership on the Web.

Would you like to make a donation to keep the MG TD Restoration website online?
If you have a Paypal account, it is fast and easy.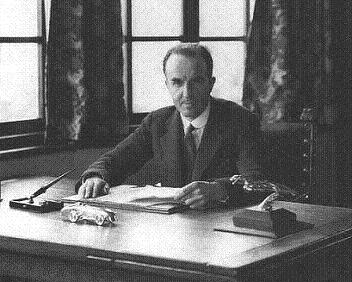 Page views since Cecil Kimber's 120th Birthday, April 12, 2008
Copyright © 2008 - 2022 by Dave Braun